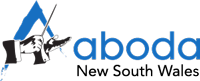 The ASBOF will once again be offering an ABODA Membership discount for schools entering bands in this year's Festival.
Any school which has an MD who is a financial ABODA member will be eligible for the discount (Ts&Cs apply). 
'This is a great initiative by the Festival' says ABODA NSW President, Scott Ryan. 'We are really hoping schools and Music Directors will take advantage of this generous offer.'
'ABODA has been supporting the Festival for a number of years' says Ryan. 'This initiative is aimed at drawing attention to the importance of being a member of your professional body and engaging with the professional development ABODA regularly provides'.
The Festival will be providing an $80.00 discount at the checkout for any school which has an MD who is a current financial member of ABODA. This equates to the full value of the 2019 ABODA membership.
School leadership teams or Band Parent Committees are encouraged to reimburse their MDs the full amount of the discount, in recognition of their continuing efforts to engage in professional learning.
ABODA will be conducting their annual Summer Conducting School next week and positions are still available for observers.
There will also be a number of other PD opportunities throughout the year for members, including a return of the NSW SBF Music Education Conference to be held in July (details available shortly).