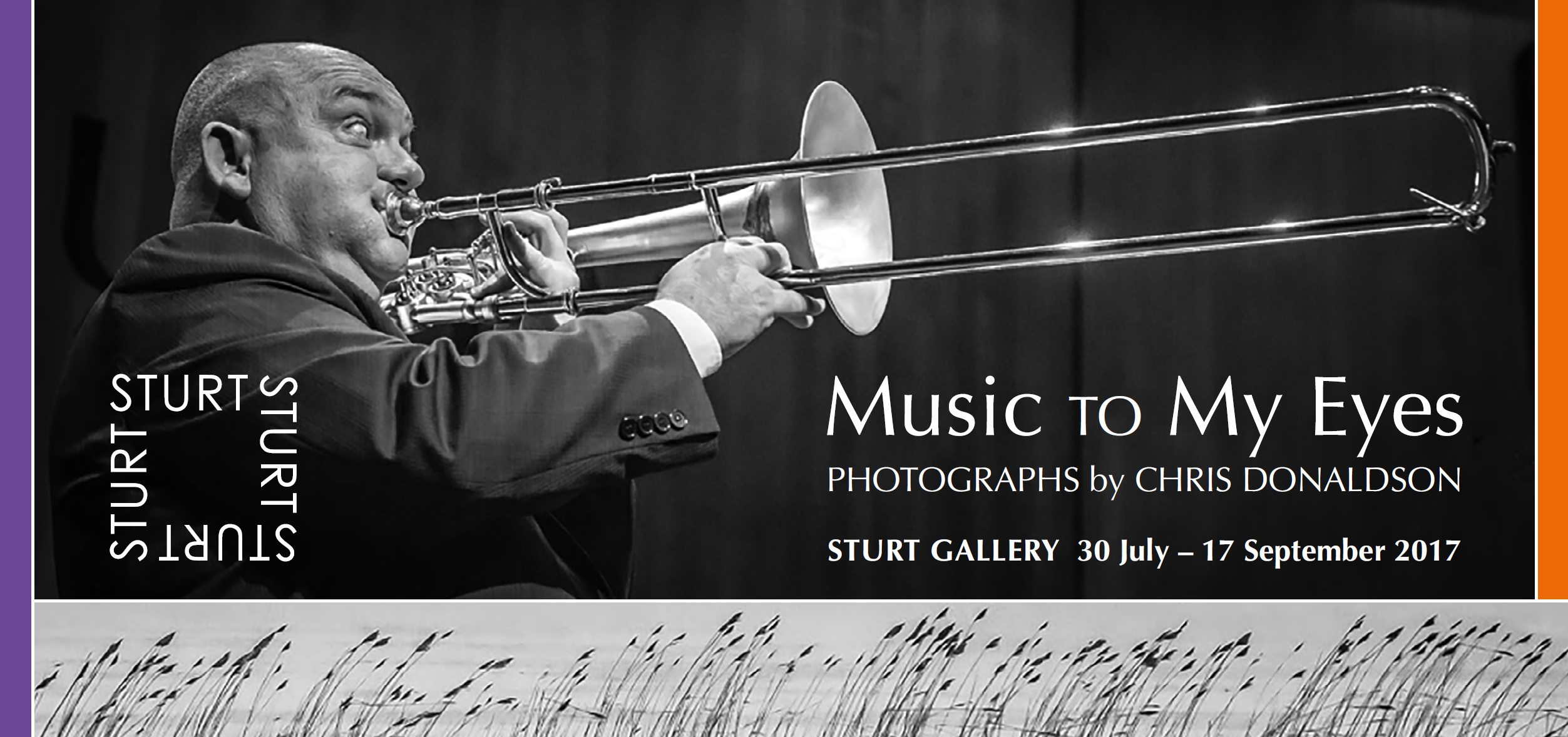 'I want to celebrate the deep pleasure that all forms of music gives us.'
Music to my Eyes, the lastest exhibition by Southern Highlands photographer and musician, Chris Donaldson, pays tribute to the musicians – composers and performers – who have enriched our lives and helped define our culture.
'The inspiration behind this project was the chance to combine my dual lifelong passions of music a photography' explains Donaldson.
Donaldson, who teaches piano from his studio in Mittagong, draws on photographs taken over the last 24 years, all unified by a musical theme.
'Back in the 1970s my composition teacher, Dulcie Holland, used to say that a work of art needed unity, variety and a sense of form' recalls Donaldson. 'I like to think I have stayed true to that ideal in this exhibition.'
Interestingly, one of the challenges Donaldson faced in compiling the images for the exhibition was the sheer volume of photography in our everyday lives. 'Everyone has a camera', he says, 'everyone takes pictures, so why are mine worth looking at?'
If the arresting image of James Morrison, taken at the NSW School Band Festival's Frank Coughlan Premier Big Band event and featuring as the publicity shot, is anything to go by, Donaldson certainly has something to say.
Other notable Australian musicians to feature in the exhibition include NSW School Band Festival Patron, Richard Gill AO; A beguiling overhead shot of Elena Kats-Chernin (who has an event in the Australian School Orchestral Festival named in her honour) at the piano in her colourful Coogee music studio; Ian Cooper, the renowned composer, blind since early childhood; and Roma Dix, who, along with husband, Cooper, founded the National Braille Music Camp.
One of the first graduates of music from Sydney University, and recent recipient of the AM, Ann Carr Boyd, not only features in the exhibition but will also be performing some of her works at the free concert, presented in association with the exhibition, in Frensham's Cooper Hall on Saturday August 12th.
Donaldson recalls he experienced some interesting moments in the process of obtaining the photographs, especially given the diverse range of personalities he has attempted to capture. 'May Howlett rang me up before coming over and asked, "What should I wear?" 'Well, you're a fiery composer, so wear something that reflects who you are' he quipped, never anticipating the 86 year old would show up in leopard skin tights.
Celebrated artist, Ben Quilty, gets a run in the exhibition, due in part to the fact that Ben sought Donaldson's assistance in learning the piano part to 'Working Class Man' when Quilty agreed to perform with Jimmy Barnes at a fund raising event at the Opera House. Quilty will be opening the exhibition on Sunday 30th July at 11.00am.
Also featuring in the exhibition and performing at the opening will be Kjell Goyer, a Classical, Jazz and Renaissance guitar, vihuela and lute player.
Other images from the total of 45 photographs include landscapes which evoke a musical response from Donaldson and images from the various trips he and his wife, Anne, have taken to the homes and workplaces of some of the world's great composers such as Mozart, Schubert, Chopin and Schumann.
'Music is invisible and temporal, photography is visible and permanent, so they complement each other' observes Donaldson. 'We are all living in time and a photograph reminds us of that because as soon as the photo is taken that moment is gone. But I also love the way it cheats time – it can make us retain something of an earlier moment.'
Music to My Eyes will open at the Sturt Gallery, Mittagong, on July 30th. Chris Donaldson has been part of 14 group exhibitions since 1995. In 1997 his works appeared in an exhibition in Belgium and in 2000 he was named as one of the Australian Photographic Society's top 10 national and international exhibitors to watch. This is Chris' first major solo exhibition.
This article has been adapted from Melissa Penn's recent Highlife magazine article, Rhythm and Hues