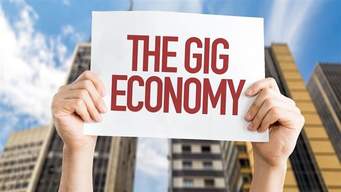 As schools around the country prepare for inevitable closures, ASBOF General Manager, Pat Devery, takes a look at what schools are currently doing to support their Music Directors and tutors and explores some practical advice for when we do enter the remote teaching space.
Gig Cancelled! An all too familiar message musicians are now seeing flash up on their screens.
Music Directors (MDs) working in schools often cop a double whammy as they see their teaching gigs as well as their paid professional performances literally disappearing overnight at the whim of the government. And this could go on for months.
But it's not all bad news. A quick scan of the Sydney Music Directors Facebook page indicates that a significant number of school leadership teams and parent community groups are working hard to ensure their MDs, music tutors, and by definition, their instrumental music programs, are looked after.
Steve Hillinger is one of five MDs engaged at Sydney Girls High who have expressed gratitude and appreciation for the continuing support the school has shown them through this period.
Jason Isaac advises that Newtown High School of the Performing Arts are allowing sectional rehearsals and he has created a google classroom via the DoE portal for each of his 15 weekly ensembles. Several of his other schools are suspending rehearsals but are continuing to pay him as MD.
'It makes educational and economic sense to look after music educators, because they will prove an invaluable resource once we enter the remote teaching phase of this crisis', says leading music educator and jazz musician, John Morrison.
'These MDs are part of the school community, so this is absolutely the right thing to do', says Morrison.
'Besides, when this thing blows over, you are going to want these people in a position to get the programs back up and running. This won't be possible if they have been forced to relocate, or even forced out of the industry for good.'
Schools are approaching this issue in a number of ways while they currently remain open.
Many of the larger instrumental programs are having sectional rehearsals only, some on a rotation basis. A number have even moved to the online environment already, with a view to continuing this once the schools are directed to close.
Where possible ensembles have moved into larger rehearsal spaces such as the school gym and are spreading the group out to accommodate the physical distancing requirement. One MD reported this has actually had a beneficial impact with the rehearsal progressing more efficiently as students are unable to chat and distract one another.
All ensemble programs which are still functioning report extra spacing of chairs, single use of music stands and rehearsal folders, and increased attention to hygiene at the commencement and end of rehearsal.
Summer Hill Public School MD, Cathy Chan, reports they continue to run seven instrumental ensembles, choir, recorder, and ukulele rehearsals. Handwashing, reminders about distancing and thorough cleaning of instruments is being enforced. 'Everything else that is fun for kids to do is being cancelled. The least we can do is give them music', says Chan.
As one MD wrote, 'My school still going strong. Washing hands, physical distancing, uncompromising hygiene and loads of common sense rule the day. But everyone knows a life without music is no life at all!'
Several MDs report that school leadership teams are also providing support for families which are finding it tough to pay their instrumental program fees.
While they remain open there appears to be a range of options available to schools which would allow them to continue to engage their music educators.
Strong support of instrumental music programs should not change once we move to the remote schooling environment. In fact, music education will become even more important to the emotional and educational wellbeing of students.
'There are going to be a heap of parents wishing their child had hobby about which they are passionate' says music educator Rod Mason, 'and you won't find a more healthy, positive, and educationally beneficial hobby than music.'
As we wait for a definitive response from the government in the coming days, schools are urged to ensure their instrumental music program is in a strong position to continue once we move to the remote learning environment.
Tomorrow's post will explore what music teachers can and should be doing over the next few days to ensure their instrumental music programs thrive during the upcoming closure period.