Music Director
Music Director: Wind Band
Negotiable, commensurate with qualifications. USD / Year
Job Type: Full-time Permanent
Salary ($): Negotiable, commensurate with qualifications.
Date Job commences: Monday 29 January 2018
Date Job finishes: Friday 24 December 2021
Date Applications close: Friday 29 January 2021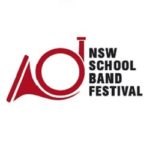 Website Central Sydney High School
This position is listed as an EXAMPLE ONLY.
Sydney Central High School is seeking a Director of Bands to help expand and maintain the prominence of the school's nationally recognized and highly visible band program.
The Director of Bands will lead a large, vibrant, and highly successful band program through successful recruitment, teaching, administration, and leadership. The Director of Bands will also conduct the Symphonic Wind Ensemble and oversee all of the school's other band activities.
Duties will also include working directly with the Associate Director of Bands, the classroom music teachers and the music support staff. Additional teaching duties may be assigned from time to time.
Applicants should include a cover letter, curriculum vitae. Please also include the names and contact information for three reference contacts within the application. Please do not send additional materials until requested.
Child protection legislation requires all applicants to hold a current NSW Working With Children Check. The successful applicant will also have to complete all mandatory training requirements of the Department of Education (anaphylaxis, code of conduct, child protection etc).
The position will commence from Term 1, 2018 and be reviewed after 2 (two) years.