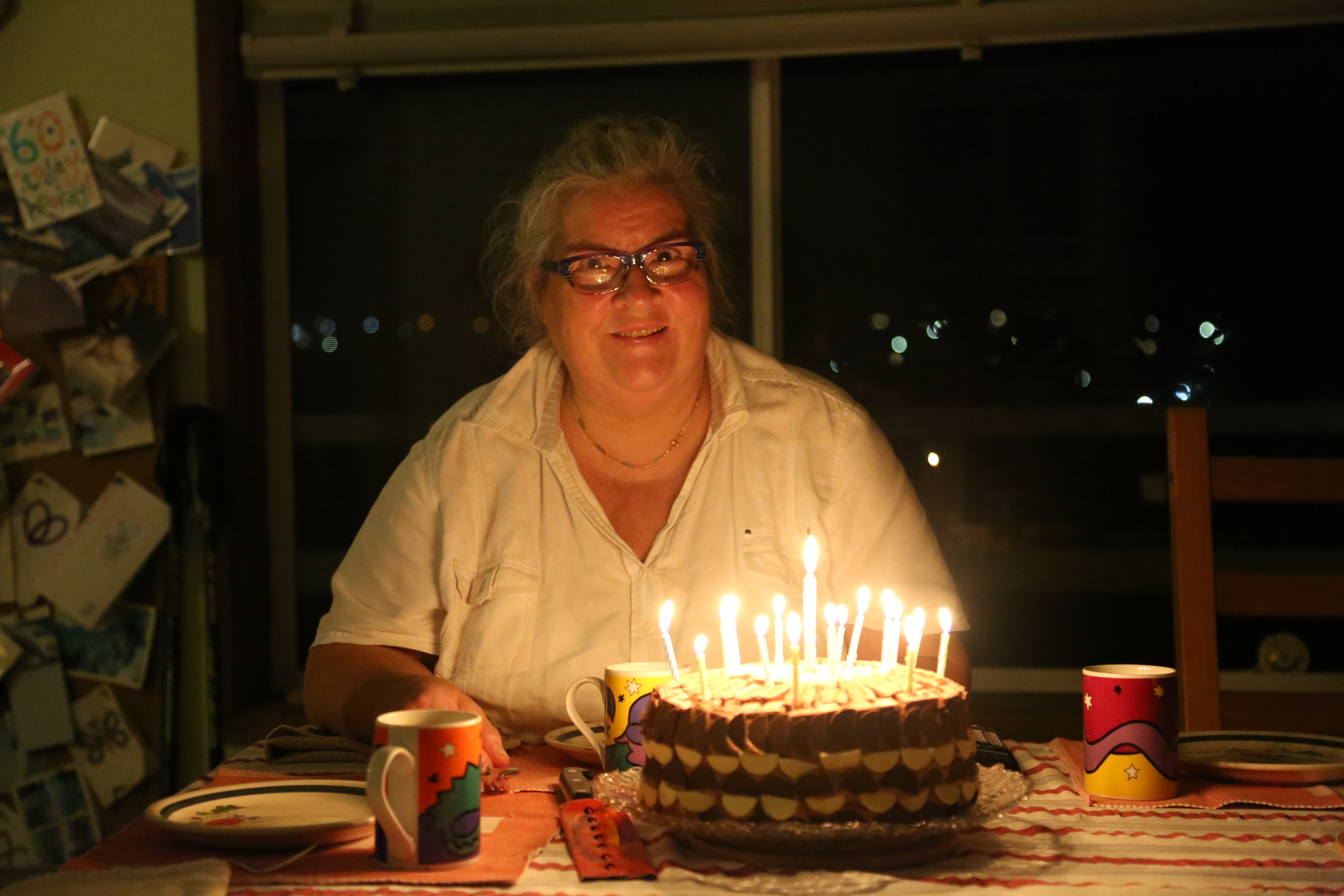 Elisabeth Steindler
Elisabeth Steindler has been a long standing supporter of Bondi Brass and the School Band Festival ever since her son, Andrew, joined the band on Trombone in 1998. You will typically find Elisabeth staffing the ticket desk at the Festival and she is one of our most reliable volunteers.
What is your connection to Bondi Brass and the Festival?
I am the parent of a trombone player. Back in the 90s Andrew started on the Euphonium but then the instrument changed to the trombone on recommendation of his music teacher.
When my children went to the primary school in Vaucluse, their band took part in the School Band Festival. We started going to Maroubra High school they also went in the Festival. We never got more than a Bronze medal.
I started volunteering when the Festival moved to the NSW university, firstly with ticket selling, then food preparation. I am back in ticketing now. I like coming back to the Band Festival because in some cases you meet up with people you haven't seen for twelve months.
What do you/did you do in your 'real job'?
In 2013 I have retired from my registered nurses job. I had worked at the RNS Hospital since 1976.
What's the best place you've ever visited or the place you most want to visit and why?
Before I got married I tried to visit every state or territory of Australia. (I married in 1985). On one of those camping trips to Western Australia I went to a place called "Millstream". This was a part of the Gasgoyne River and it was beautiful clear water full of fish in the middle of nowhere.
What's your favourite food to cook/what would you last meal consist of?
My favourite food doesn't need cooking. You prepare it cold. It is called Bircher muesli. You start with oat flakes into which you add ground hazelnuts or almonds, then mix in yoghurt (plain or with fruit), a pinch of salt and then any fresh fruit e.g. grated apple, pear, cut up orange, berries, sliced bananas, cherries and whatever. If it looks dry you can add some milk or more yoghurt. I don't think about last meals. I am not ready to depart yet!
Have you ever played an instrument?
I have never played an instrument, I don't think I even can read music. I pick up sound by my ears and I probably sing the right note. I have never tried, I prefer to sing old Swiss German songs. I used to sing them for the children before they went to sleep (that's a long time ago).
What instrument would you play if you could? Why?
I tried to teach myself to play an Okarina (it is an earthen flute which I inherited from my grandfather, whom I never met).
What's your earliest memories of music?
When I arrived in Australia I lived with some young people in the Hornsby area. They had taped music by the "Steeleye Span", I loved that one.
What do you like most about Bondi Brass?
I have enjoyed their practising in the various venues over the last 15 or so years. Andrew enjoyed the companionships of the other players.
What music do you love listening to? What's your favourite performer/band?
I like to listen to "March" music, Big Bands and James Morrison. I probably would like to hear Cliff Goodchild on his Tuba or Louis Armstrong on his trumpet.