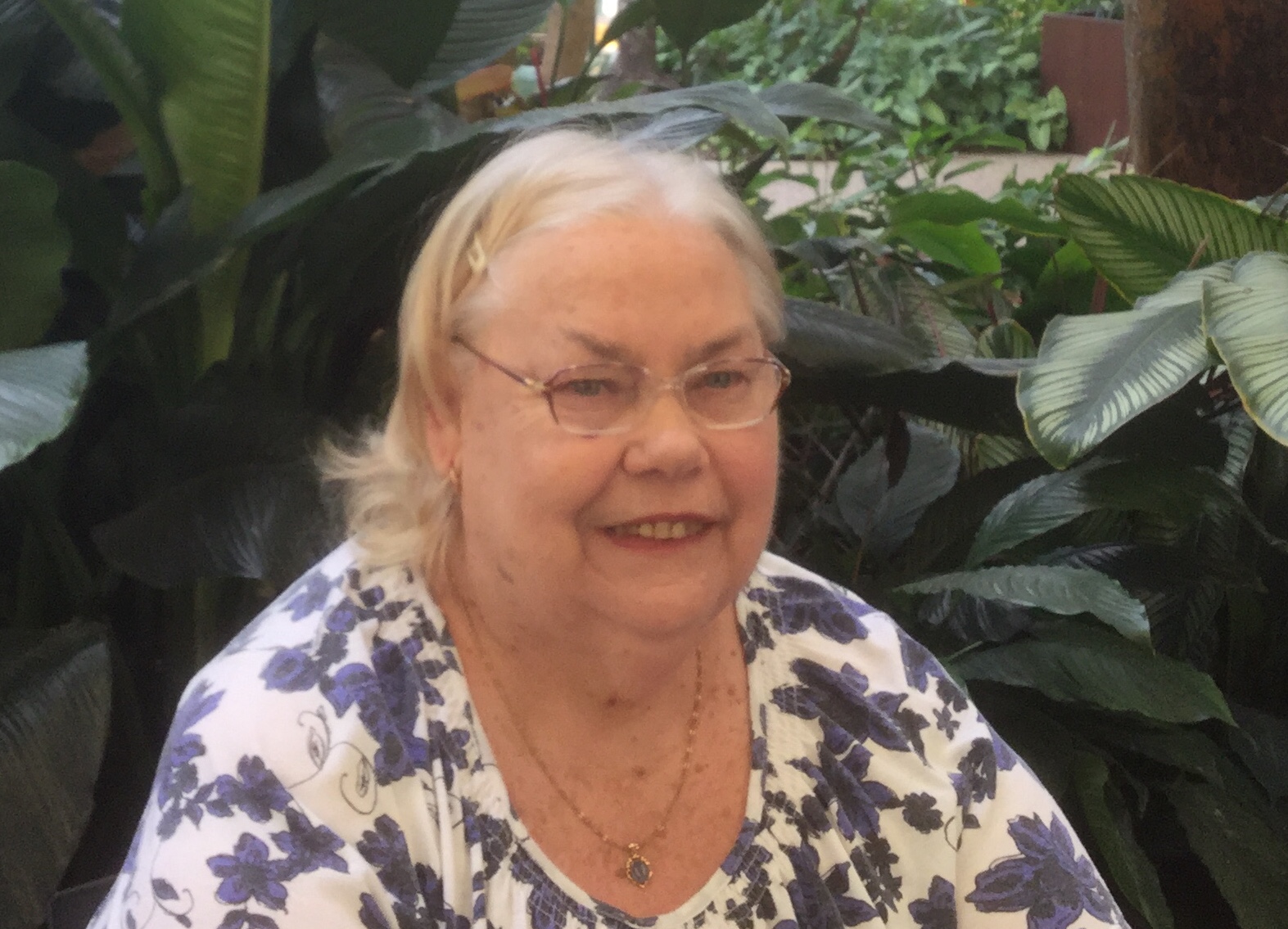 Delmae Kelly
Delmae Kelly has been a long-standing supporter of Bondi Brass and a committed volunteer at the Festival. Delmae has given generously of her time over many years and her contribution to the event is greatly valued. Delmae's husband, Peter, plays euphonium/trombone player in the band.
I never know much about brass bands until I met my future husband on the shop going to England in 1970.
We were both going to on a working holiday and Peter also joined the Hanwell Brass band while there, so my journey as a band groupie started.
They used to play in different parks around London on the weekend. My real appreciation for brass band music came about from watching the band play in the mass bands at the British Brass Band Contest at the Royal Albert Hall. This included bands such as Black Dyke, Grimethorpe etc, all the top bands of the time.
After marrying in London we returned to Australia in 1973 and settled in Sydney. Having come from Queensland I knew nobody in Sydney so when Peter rejoined the Waverley Bondi Beach Band the members there became my first new friends in Sydney.
Peter took leave from the band while we raised our three children and got on with our careers. I worked as an admin officer at a boys high school for 20 years before retiring in 2012.
Once the children had grown and left home Peter returned to the band and I became a follower once again. When the School Band Festival moved to the University in 1996 I started helping out on the ticket desk. I enjoyed meeting new people and assisting them in enjoying their day.
I always try to spend some time during the Festival to go into the auditorium and listen to the bands perform. It is a great delight to see the looks on the faces of the students, from the beginner bands to the most experienced, as they perform, sometimes for the first time, in front of an audience.
It puzzles me why some parents only watch their own children perform and not stay to listen to the other bands as well. I think that the audience is just as important to the atmosphere of the Festival as the performers, so it would be good to see more people involved.
I have enjoyed my time working at the Festival alongside all the other volunteers from the band. I have seen thousand of children pass through these doors and I hope that many more will be able to enjoy this experience in the future.